By Alejandro Juarez
Ecuador is very unique as it sits in a spot that separates the northern and the southern hemispheres. The Republic of Ecuador in Spanish means "The Republic of the Equator." We are traveling to the capital of Ecuador, Quito, which sits in the middle of the two hemispheres, and allows for some very cool experiments.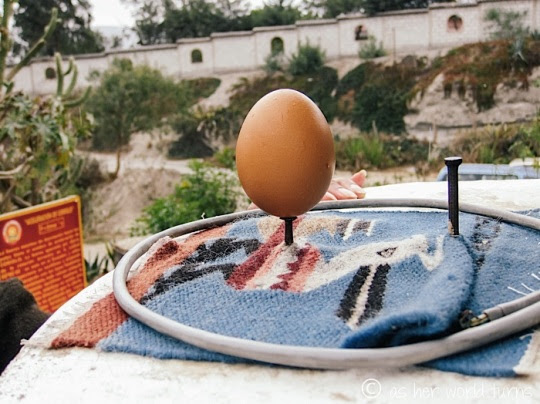 This is one the things we will attempt to try while in Quito, which is balancing an egg. Because of the Earth's magnetic polarity, an egg can be balanced on the equator. While there, we will visit the monument Mitad del Mundo. Which was constructed in the late seventies. It stands as a split in an enormous world.
It is accompanied by a garden,  places to sit and take nice photos. It is noted that the line that the park has mapped out is not actually the real equator. This was due to a ravine that was in the way, so the park had to be constructed else ware. We will surely test it with our GPS when we are at the Middle of the World.
As we get closer to our departure date, we get more and more excited for this adventurous opportunity.